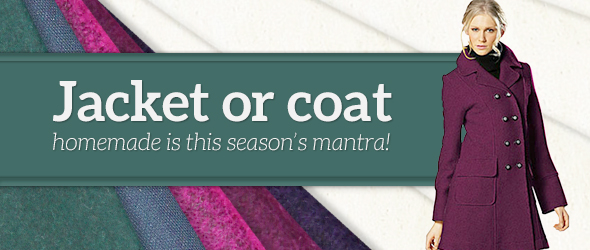 As someone who's new to sewing, you may perhaps not trust yourself to embark on a winter coat just yet, but with a good dressmaking pattern, a dollop of patience and attention to detail and the right fabric, which you'll find at myfabrics.co.uk, even something as ambitious as this is eminently doable. And anyone with a modicum of sewing experience might venture to work on a Vogue design this autumn or a challenging Burda pattern. Whether you'd like to make a wool coat, a trench coat or a duffle coat,
with the range of coat and jacket fabrics at myfabrics.co.uk
, you'll find just the right materials and dressmaking patterns!